Are you looking for a dependable and potent light source? If so, then you've come to the perfect spot! The Maxima 6 GaN Light is an excellent choice that comes with plenty of features and advantages. It's no wonder this amazing light has become one of the most sought-after products on the market - its high-grade elements, outstanding illumination choices, as well as sophisticated lighting technology all attest to why it stands out from other offerings. In this blog post, we're going to delve deeper into what makes this product remarkable. We'll examine its characteristics, design, performance…you name it! By doing so we can find out if these traits make up for exactly what your projects need. So let's take a closer look at all those incredible features now and see just how great they are in person!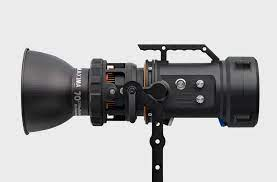 Unboxing the Maxima 6 GaN Light Experience
Unboxing the Maxima 6 GaN Light was an exciting experience for me. Not only is it a great product, but the packaging itself was so well done that I felt like I had gotten something special. The box was made of thick cardboard and featured magnetic closure to ensure the contents stayed secure inside from any harm. Inside there were two parts: the light and its accessories. For those who appreciate good looks as much as function - this elegantly designed aluminum housing with a black finish would definitely tick all boxes while also providing protection against scratches! Accessories included two power cables (wall outlet & USB), two small mounting brackets in case you'd want to attach your new toy to walls or other surfaces, plus four interchangeable color filters (red, green blue & white). All these components were safely tucked away into foam cutouts making sure they didn't move during transit or storage, yet being lightweight enough still makes them easy to carry around whenever needed! Despite having everything mentioned above on board – one thing remained entirely clear throughout my unboxing journey: This is a quality piece that won't need replacing anytime soon!
Detailed Analysis of the Maxima Light Features
The Maxima 6 GaN light is one of the top products in its class. It has some incredible features that make it really stand out from other lights. The most remarkable feature here is its high-performance LEDs which offer a wide range of lighting options, ranging from warm white to cool white, and adjustable dimming levels for maximum efficiency. What's more, this awesome light also comes with an adjustable beam angle so you can customize the output according to your needs and preferences - how convenient!
The Maxima 6 GaN light's second major selling point is its low energy consumption rate. At full power, it only uses 2 watts per hour - and that can be reduced even further when you dim the brightness levels. That makes it a great option if you're looking for lighting options that don't cost an arm and a leg but still provide quality results in large areas or rooms. What's more, using this product helps to keep your electricity bills down while providing superior illumination!
The great thing about this product is that it offers multiple mounting options, be it wall or ceiling mountings. So no matter the size of your space, you can fit in this fixture easily! Furthermore, what makes it really stand out from others is its 360° rotation capability which allows users to direct light anywhere they want without having to move around the fixture itself each time. Not only that but also because of its long lifespan and durability rating (25000 hours!) -you don't have to replace your lights too often- so eventually these become quite cost-effective for you over time! And on top of all those features comes a 5-year warranty; thus if anything goes wrong during this period then there's nothing much for you to worry about replacing your lights anytime soon. All around an amazing piece with some awesome features indeed!
Benefits and Drawbacks of GaN Lights in Maxima Review
Many have praised the Maxima 6 GaN light for its versatility and power, but there are a few drawbacks to be wary of. It's an LED light that uses Gallium Nitride (GaN) semiconductors instead of conventional silicon chips; this allows it to generate brighter illumination with less energy than other types of LEDs. Not only is the Maxima 6 much more efficient in terms of energy consumption but also smaller and lighter compared to other options on the market - making them ideal when needing something compact or suitable for tight spaces.
The great thing about GaN technology is that it can help you save money on your lighting bills while still giving off plenty of brightness. The only drawback though, is that they cost more than normal LEDs due to the higher manufacturing costs and don't last as long if you use them a lot or in places with high foot traffic. This could mean having to replace them sooner than other types of LED lights which might not be ideal for some people. It's something worth considering when deciding what type of light will best suit your needs!
Apart from being pricier and having a shorter lifespan than other LED lights on the market, some have complained about Maxima 6 GaN light's colour temperature which could be too yellow or blue when compared with other brands. This might impact your space depending on what color palette you've selected for your decor scheme; so take this into account before making a purchase if possible.
Furthermore, since they use more energy - up to 80% more - than regular LEDs do it's important that you look not just at wattage but also lumens while choosing the model that perfectly suits both brightness and efficiency levels; otherwise, there is a risk of getting higher electricity bill each month due to increased consumption!
Comparing Maxima 6 GaN with Other GaN Lights
The Maxima 6 GaN is a powerful yet lightweight light that's designed to be both rugged and reliable. It has an eye-catching design - the body made of aluminum with a tempered glass lens makes it resistant to shock, vibration, and temperature changes, as well as provides easy control over four operating modes like safety mode for low-light situations; strobe mode for quick flashing signals; max output mode when you need maximum power or dimmer mode if you want to adjust brightness levels. This allows users the benefit of having various settings all in one device!
When looking at the Maxima 6 GaN, you can't help but be impressed by what it offers in terms of features and performance. This light comes with a built-in rechargeable battery for extended use and also has two interchangeable lenses to meet different lighting needs. What's more, is that its aluminum body construction makes it incredibly durable yet still lightweight at just over half a pound - making this one of the top picks on the market when compared to other similar rigs! Of course, we must consider both its features as well as brightness output versus battery life; which is where some lights may have an edge if they offer higher luminosity while maintaining impressive power efficiency levels (i.e., how long will each charge last).
What's more, the interchangeable lenses of this device offer a lot of flexibility in terms of what kind of lighting requirements you may have. Even better is that it has its own rechargeable battery so you don't need to bring external power sources like generators or car batteries with you - meaning long hours and uninterrupted operation! A rhetorical question here would be: How great would it be if all our devices had these features?
Considering performance, the Maxima 6 does not quite match up to some other models when looking at brightness output versus battery life. Competing products offer higher lumen outputs per hour than what can be achieved by this light in max output mode with fresh batteries installed; however, they come at the cost of having shorter run times due to their more power-consuming LED system design compared to its efficient one. Despite that minor drawback from comparison tests, all features offered by this light such as durability and versatility make it stand out from others on sale thus becoming one of today's top picks for portable lighting solutions. What makes it so popular? It must be its likable combination of high quality and convenience!
Personal Experience and Final Verdict on the Maxima 6 GaN Light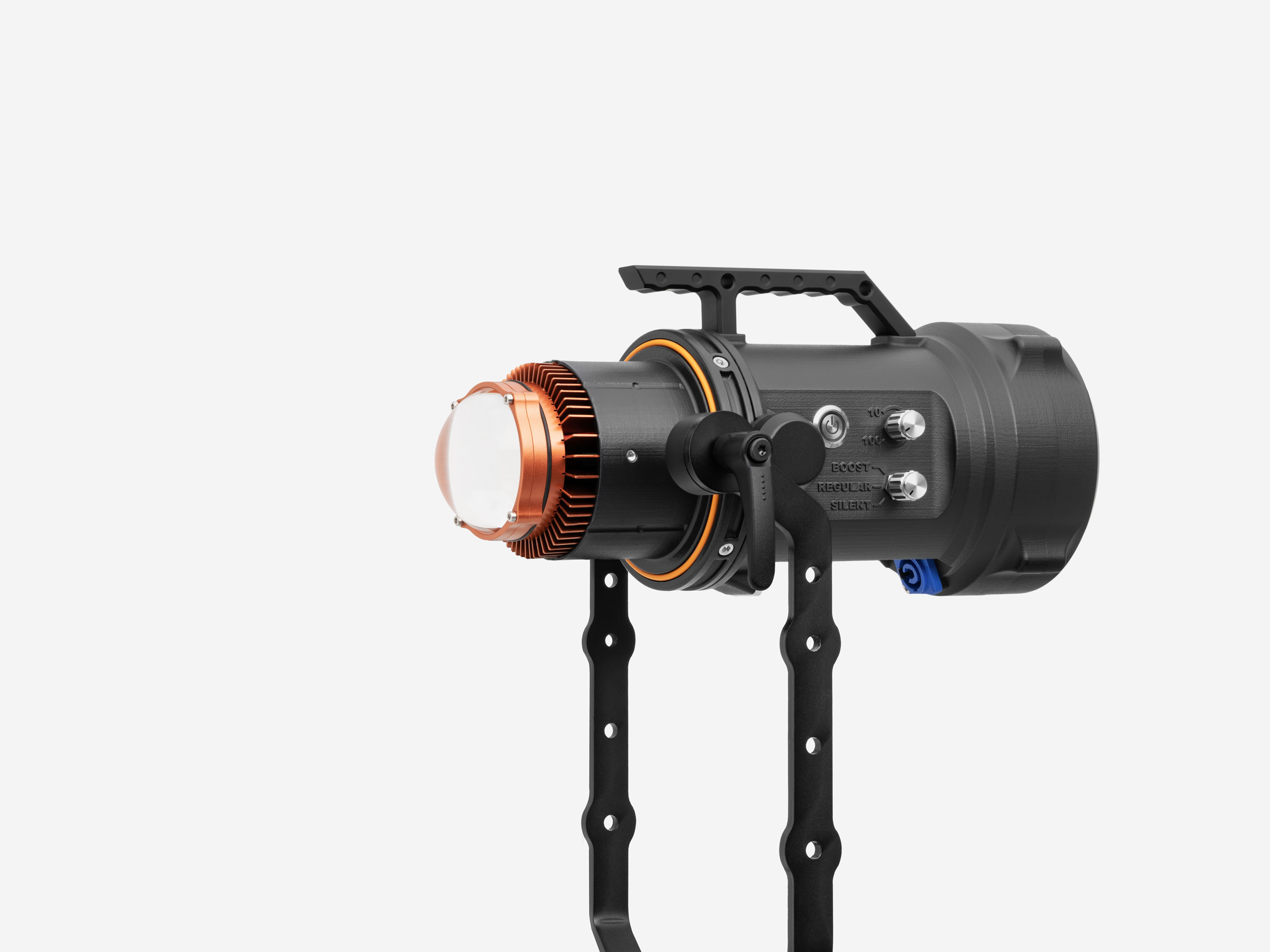 I had the opportunity to use Maxima 6 GaN Light in both professional and personal settings, so I can vouch for how it performs. The design of this light is really impressive - lightweight yet durable thanks to its aluminum body. It fits perfectly into your hand with no rattles or wobbles even when fully assembled! What's more, the features on offer make it a very versatile tool that you'd love to use every day.
The head of the flashlight can be easily adjusted to point the beam in any direction you want. This makes it simple for you to alter its lighting angle when doing outdoor activities or a photoshoot session. On top of that, this light offers multiple levels of brightness- with 300 lumens up until 2000! Even in its most powerful setting, it's understandably enough for pretty much every usage situation. I was really pleased by how long its battery life is - on lower settings, without needing a recharge, it'll go as far as 25 hours! That totally comes in handy when planning an extended camping trip where there may not be power around readily available; your trusty flashlights got ya covered then and no worries about making sure you have juice all throughout your outdoor journey either!
I was really pleased with my experience of using the Maxima 6 GaN Light; from its fine design features, like adjustable beam angle and lengthy battery life to its convenient charging options—it genuinely offers great performance for a decent price! With higher settings, you can expect around 4-5 hours of usage before needing a recharge (this one comes with two 18650 batteries). And speaking about recharging, this light has both USB-C and MicroUSB ports so that makes possible quick charge on the go. How awesome is that? So if you're looking for an all-in-one lighting solution then look no further than Maxima 6 GaN Light - it definitely provides above expectations!
In conclusion, the Maxima 6 GaN Light is a great pick for anyone in need of an incredibly bright and energy-efficient lighting source. With its impressive light output, adjustable color temperature options, and long battery life – it's easy to see why this product has been growing so popular! While it may be more expensive than other alternatives on the market today, considering all that you get with your purchase – investors can rest assured knowing they're getting their money's worth. Whether you require something capable of illuminating large task spaces or just want to add some extra brightness to any room in your home or office space; give serious consideration towards investing in the Maxima 6 GaN Light as part of your arsenal.